UN Secretary-General's Policy Brief: Debt and Liquidity
In this policy brief, "Preventing Debt Crises in the Era of COVID-19 and Beyond: The Time to Act is Now," the Secretary-General says that while many steps taken to date have been significant, they have not been sufficient to help restore economic health. Risks remain high for more countries to tip into a debt crisis, especially if the COVID-19 shock is more protracted and deeper than forecast.
More than a year into the pandemic, the Secretary-General says the fiscal impacts of the crisis are triggering debt distress in a growing number of countries and is severely limiting the ability of many countries to invest in recovery and the Sustainable Development Goals, including urgently needed climate action.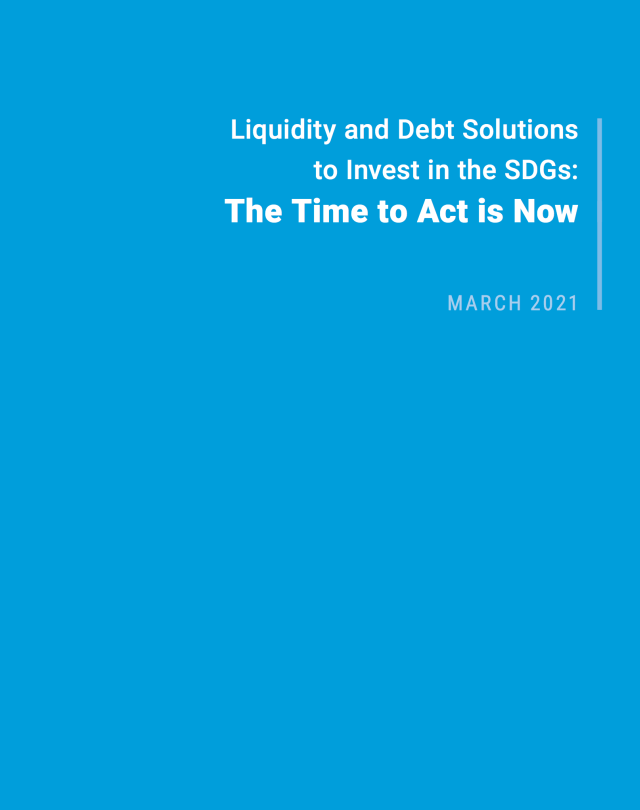 Goals we are supporting through this initiative