Our Team in Philippines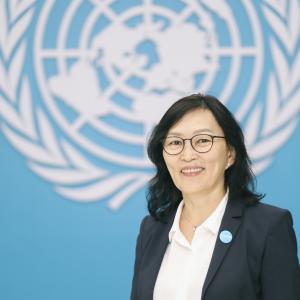 Oyunsaikhan Dendevnorov
UNICEF
Representative
Ms. Oyunsaikhan Dendevnorov assumed the post of UNICEF Representative in the Philippines in June 2019. Ms. Dendevnorov brings with her 27 years of UNICEF experience and expertise in children's rights and development that span across many regions, roles and programmatic areas. Prior to her appointment to the Philippine Country Office, she served as UNICEF Representative to the Democratic People's Republic of Korea and Turkmenistan and as UNICEF Deputy Representative in Uzbekistan. She also held programme management roles in UNICEF Russia, Kosovo and Mongolia. A national of Mongolia, Ms. Dendevnorov holds a Masters' degree in Pedagogy from the Mongolian National University in Ulaanbaatar, Mongolia and a Bachelor's degree in Education from the Odessa State University, Ukraine.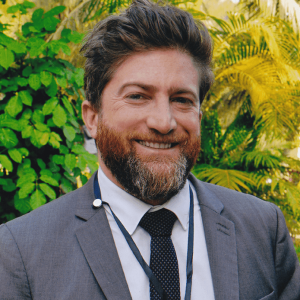 Alexander Hamilton
UNICRI
Regional Coordinator
Dr. Alexander Hamilton assumed his post as Regional Coordinator for South East Asia in April 2020, continuing UNICRI's long-term support to the implementation of the European Union Chemical, Biological, Radiological and Nuclear (CBRN) Risk Mitigation Centres of Excellence Initiative. With UNICRI since 2012, he has worked extensively with partner countries in South East Asia and Africa, among other regions, to develop strategic actions plans and to deliver capacity-building actions that have helped strengthen national and regional capacity to prevent, detect and respond to CBRN emergencies. Dr. Hamilton holds a Doctor of Philosophy from the London School of Economics and Political Science (LSE) specializing in risk governance and biosecurity. He has published extensively on these subjects, and is a regular contributor to international efforts dedicated to combating biological weapons.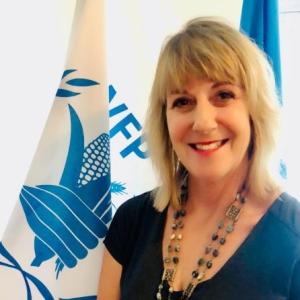 Brenda Barton
WFP
Representative and Country Director
Ms Brenda barton brings an extensive experience in the broad field of food security, nutrition and food systems with a valuable background in communications, partnership and resource mobilization. She filled many positions with WFP, the most recent as WFP Representative in Sri Lanka. Formerly, she was the Deputy Regional Director for WFP's Regional Bureau in Southern Africa. Her prior experiences also include eight years as WFP's global Deputy Director of Communications, Public Policy and Private Sector Division at its Rome Headquarters. Brenda has also spent many years in Africa pioneering WFP's field-based communications and media activities during high-profile, unprecedented emergency and famine relief interventions. Ms. Barton received her Bachelor of Science in Business Administration from the Arizona State University, with a major in Marketing. She also specialized in Advertising and Public Relations in her home city, Edmonton, Alberta, Canada.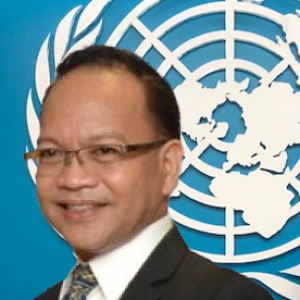 Christopher Rollo
UN-Habitat
Country Programme Manager
Mr. Christopher Rollo assumed his post as the Country Programme Manager of UN-Habitat in the Philippines in January 2012, after serving as UN-Habitat Knowledge Manager from 2007. Before joining UN-Habitat, he was the Chairman of the National Committee on Visual Arts of the National Commission for Culture and the Arts (2001-2007) and Deputy Director of the Metropolitan Museum of Manila (2004-2006). Mr. Rollo, a Filipino national, holds a Master's degree in Business Management from the Asian Institute of Management, Philippines, and a Bachelor's degree in Economics from the Ateneo de Manila University, Philippines. He has also had three years of law studies at the University of Santo Tomas Faculty of Civil Law.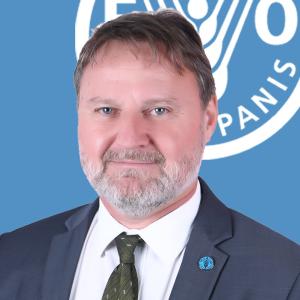 Dr. Lionel Dabbadie
FAO
FAO Representative
Dr. Lionel Dabbadie assumed this post on 31 January 2023. Before this posting, Lionel served as Senior Fisheries and Aquaculture Officer of FAO based in Abu Dhabi in the United Arab Emirates. In this role, he was responsible for providing support to Gulf Cooperation Council States and Yemen. Prior to this, he has been working at FAO Headquarters in Rome where he was responsible for a programme aimed at developing guidelines for sustainable aquaculture.
A doctoral graduate of the University of Paris-Jussieu and an Agronomist Engineer of Montpellier SupAgro, Lionel served for over 25 years as a scientist for the French Agricultural Research Center (Cirad), working in partnership with local institutions in Africa, Latin America and Asia.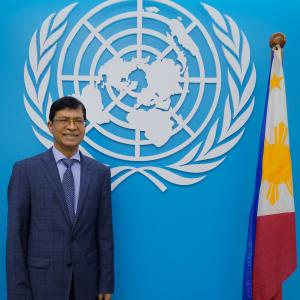 Dr. Selva Ramachandran
UNDP
Resident Representative
Dr. Selva Ramachandran, a Malaysian national, is a seasoned development practitioner. Prior to his appointment as Resident Representative of UNDP Philippines, he served as the UNDP Resident Representative and Country Director of UNDP Sudan from July 2015 to September 2020. Dr. Ramachandran also served as the UNDP Country Director in Libya (2014-2015); Chief of North East Asia and Mekong Division, Regional Bureau of Asia & Pacific, New York (2010-2014); and UNDP Country Director in Yemen (2007 -2010). He was the Chief of Regional Programme (2004-2007) and Deputy Chief of Southeast Asia and Pacific Division, Regional Bureau for Asia Pacific, New York (2003-2004); and UNDP Deputy Resident Representative in Kazakhstan (2000-2003). He started his career as a National Programme Officer with UNDP Malaysia (1995-2000). Before joining UNDP, he worked as the Manager of the Australian Aid Programme, Australian High Commission, Malaysia (1993-1995) and as a Lecturer of Population Studies in the Department of Geography, Faculty of Arts and Social Sciencesat the University of Malaya (1984-1988). With global experience spanning from South and East Asia, the Pacific, and Central Asia to the Arab states and North America, Dr. Ramachandran brings expertise in the areas of poverty alleviation and sustainable development; governance and rule of law; social inclusion; gender equality; community security, stabilization and peace building; disarmament, demobilization and reintegration; climate change and renewable energy; disaster management; partnering against violent extremism; and innovation for development and New Ways of Working in the context of humanitarian-development peace nexus. He holds a PhD in Asian and International Studies from Griffith University in Brisbane, Australia. He also holds a Master's and Bachelor's degrees in Population Studies from the University of Malaya in Kuala Lumpur, Malaysia.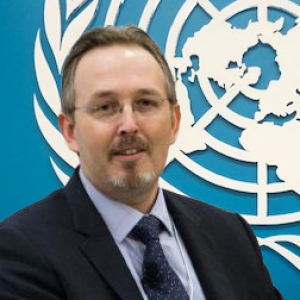 Jonathan Gilman
UNEP
Regional Development Coordinator
Jonathan Gilman, a British national, is Regional Development Coordinator for the United Nations Environment Programme's Asia Pacific Office based in Bangkok. Jonathan has worked with the UN for 19 years. He has worked at the HQs level with UNDP's Bureau for Development Policy and the UN Development Coordination Office in New York. At the country level in the UN Transitional Administration in East Timor as a Civil Affairs Officer and as UN Development Coordination Specialist in the Resident Coordinator's Office Indonesia where he was part of a small team that prepared the UN Recovery Framework for Aceh and Nias after the tsunami in 2004. At the regional level and prior to joining UNEP, he was Regional Economist for UN Food and Agriculture Organization's avian influenza programme. He graduated with a Master's degree in Environmental Economics from University College London, UK.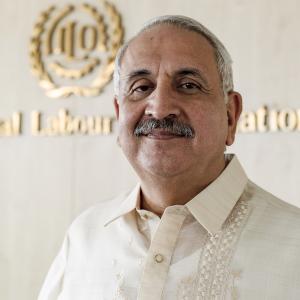 Khalid Hassan
ILO
Country Director
Mr. Khalid Hassan is the Director of the ILO Country Office for the Philippines. Mr. Hassan has an extensive background on fundamental principles and rights at work, rural development and primary education. Prior to the Philippines, he served for 17 years in ILO Country Offices for Zambia, Malawi, Mozambique and in Tanzania and Pakistan. In Africa, Mr. Hassan led teams in the fight against child labor, inequality and poverty as Chief Technical Adviser of ILO Projects on Achieving Reduction of Child Labour in Support of Education (ARISE) in 2013-2016, and the Support to the National Action Plan on Child Labour (SNAP) in 2010-2013. The ARISE and SNAP Projects contributed to significantly reducing child labour while implementing national action plans in Africa.Mr. Hassan holds a Master of Arts degree in International Relations from the University of Peshwar.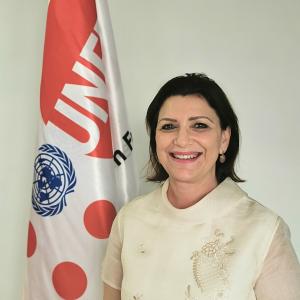 Leila Joudane
UNFPA
Representative
Over the past 15 years, Dr. Leila Joudane has led UNFPA country office teams in Tunisia and Iran, engaging partners and stakeholders to realize and promote ICPD PoA . Under her leadership, UNFPA COs intensified their operations and programs to end preventable maternal deaths and gender-based violence. Prior to working with UNFPA, Leila was the Deputy Director of the Strategic Planning Department of the National Family Institute and of the Population Department of the Tunisian Ministry of Health for over 10 years. She holds a doctorate in medicine and a master's degree in quality management of care.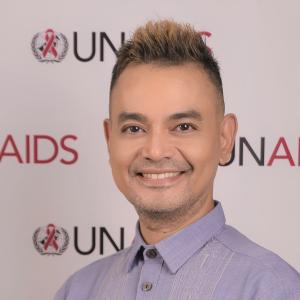 Louie Ocampo
UNAIDS
Country Director
Dr. Louie R. Ocampo assumed his post as Country Director of UNAIDS in the Philippines in January 2018. He is a public health professional with extensive experience in health systems strengthening. Prior to his appointment, Dr. Ocampo served as the Provincial Health Officer in Palawan from 2012 to 2015. He acquired his hospital management experience during his stints as Chief of Medical Professional Staff at the Department of Health's Ospital ng Palawan from 2015 to 2017, and at the Northern Palawan Provincial Hospital from 2013 to 2014. As the Medical Coordinator for the STI, HIV, and AIDS Control Program, he was engaged in advocacy and awareness campaigns, and has also provided medical care and psychosocial support to People Living with HIV (PLHIV). He pioneered the establishment of Palawan and Puerto Princesa City's Local AIDS Council. Dr. Ocampo, a Filipino national, holds a Doctor of Medicine degree from the Pamantasan ng Lungsod ng Maynila, Philippines, and a Master's degrees in Public Health and Management in Hospital Administration from the University of the Philippines.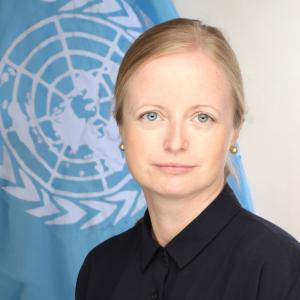 Manja Vidic
OCHA
Head of Office
Manja Vidic has been with the UN for eight years, both in OCHA field operations and Headquarters, working on coordination and operations management, partnerships, strategic planning and resource mobilization, and environment and climate change issues. Since May 2019, she has been a Deputy Head of OCHA Office in the Philippines, leading the Humanitarian Country Team secretariat, advocacy and strategic planning. Prior she has been working for five years with OCHA Geneva on humanitarian coordination mechanisms and partnerships with the private sector, including the OCHA-UNDP-led Connecting Business initiative. During her tenure with OCHA, she has been seconded to the World Humanitarian Summit secretariat in New York/Istanbul to forge strategic partnerships for the first ever humanitarian event organized at global scale under the patronage of the UN Secretary-General; worked with OCHA Iraq in the aftermath of Mosul liberation as Head of Communications and Reporting; and OCHA Yemen based in Saudi Arabia as a liaison to Yemen operations. Prior OCHA, she has been working on environmental issues and climate change with the UN Economic Commission for Europe in Geneva. She has five years of experience working with the private sector for a global top-tier strategic management consulting company on strategy development and change management. She is fluent in English and French and holds a Masters degree from the London School of Economics and Political Science. Manja has a 16-year-old son.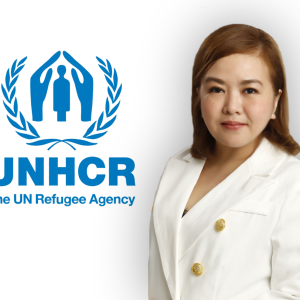 Maria Ermina Valdeavilla-Gallardo
UNHCR
Head of National Office
Maria Ermina "Iya" Valdeavilla-Gallardo is the Head of the Philippines Office of the United Nations High Commissioner for Refugees (UNHCR). She assumed the position in 2021 after over a decade working in and eventually leading the Protection Unit for refugees and stateless persons in Manila. Throughout her career in UNHCR, Iya has contributed to the operation's efforts to enhance the protection space for persons of concern through policy and legal development advocacy, and also build the protection capacities of duty-bearers through the provision of technical and practical knowledge. While her expertise is focused on refugee and statelessness issues, she has also worked in the field of IDP protection, having assisted in the advocacy efforts for national IDP legislation. From 2018 to 2020, she has assumed officer-in-charge functions for the Philippines operations at the request of the Representative in the latter's absence and had represented UNHCR in the Humanitarian Country Team, UN Country Team and Security Management Team.

Prior to joining UNHCR, Iya worked with the Department of Agriculture and a number of law firms in Manila. She has been a member of the Integrated Bar of the Philippines since 2010. She obtained a degree in Speech Communication from the University of the Philippines Diliman, and her Bachelor of Laws from the San Beda College of Law. Currently, she is pursuing a Master of Laws degree from the Pamantasan ng Lungsod ng Maynila. Beyond the formal education setting, Iya has also completed several courses and trainings on refugee protection and statelessness from the Institute of International Humanitarian Law and in Tilburg University, among others.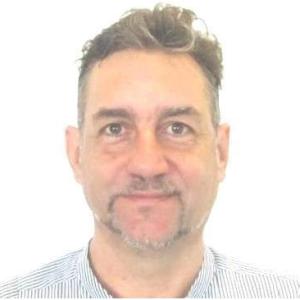 Olivier Lermet
UNODC
Senior Policy Advisor
Mr. Olivier Lermet assumed his post as Senior Policy Advisor of UNODC in the Philippines in September 2017. Before his appointment, Mr. Lermet was in charge of the Regional Drugs programme portfolio in Asia and the Pacific. He has more than 23 years of international experience in leading health promotion and education programmes, and criminal justice drug policy reforms. He has worked throughout Europe and the Balkans, Latin America, South and Southeast Asia. Mr. Lermet also brings 15 years of technical experience in collaborating with high-profile government groups on Drug Policy and Health in South East Asia. In previous assignments, Mr. Lermet was UNODC Country Manager in Cambodia and Nepal. Mr. Lermet, a French national, holds a Master's degree in Finance and International Business and a Public Health Diploma from the University of Nancy.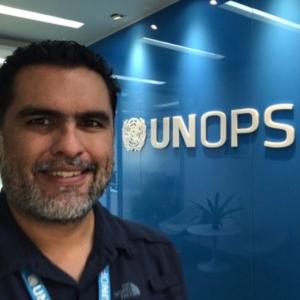 Oscar Marenco
UNOPS
Country Manager
Mr. Oscar Marenco assumed the post of UNOPS Country Manager in the Philippines in May 2021. Mr. Marenco brings with him 20+ years of professional experience including working for UNOPS' Latin America and the Caribbean Regional Office, and UNOPS' Infrastructure and Project Management Group focusing on partnership development, procurement and technical assistance projects. Mr. Marenco's experience includes working both in the public and the private sector both in Latin America and the Asia Regions. In February 2019, he joined UNOPS Myanmar as a Partnership and Infrastructure Advisor. A Costa Rica national, Oscar holds a Master's degree in Project Management from the University of International Cooperation , and a degree in Civil Engineering from UCR, both in Costa Rica.
Saleh Tembo
UNDSS
Security Advisor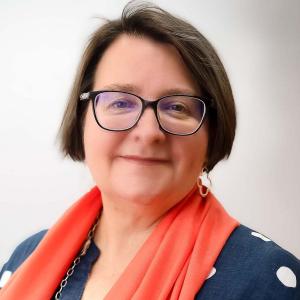 Sarah Knibbs
UN Women
Officer-in-Charge, UN Women Regional Office for Asia and the Pacific
Sarah Knibbs has been working in the Asia Pacific region for the last 25 years, with a range of organizations, including UN Women, UNFPA, DFID China, Save the Children Fund, VSO and the Khmer HIV/AIDS NGO Alliance (KHANA). Her work has focused on gender, violence against women, HIV, youth issues, and sexual and reproductive health and rights. Sarah joined UN Women in 2014. She was initially based at Cambodia Country Office and moved to the UN Women Regional Office for Asia Pacific in June 2020 where she is the Deputy Regional Director ai. Sarah is from the UK and studied History at Oxford for her first degree, later taking an MSc in Development Management specialising in Population and Reproductive Health at the University of Wales Swansea.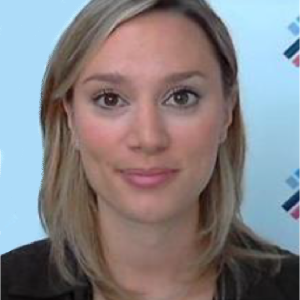 Sylvie Bétemps Cochin
ITC
Senior Trade Promotion Officer, Office for Asia and The Pacific
Sylvie Bétemps Cochin is the Senior Trade Promotion Officer, Office for Asia and The Pacific, at the International Trade Centre (ITC). Sylvie Bétemps Cochin has more than 17 years of experience in international trade, project management and trade-related technical assistance in Asia and Africa.

She is responsible for a portfolio of 14 Asian countries, including least developed countries (LDCs), for which she leads country coordination and client relationships. She has managed and developed multi-disciplinary traderelated technical assistance projects in Asia, including in Bhutan, Cambodia, China, Malaysia, Mongolia, Myanmar, Sri Lanka and Thailand. She is currently managing the Arise Plus Philippines project funded by the European Union, among other projects in the region.

Previously, she was the Adviser for a large regional trade and economic integration programme in Africa. She was also responsible for managing regional projects, supporting south-south trade promotion, institutional strengthening and the competitiveness of small and medium sized enterprises (SMEs) in Asia and Africa.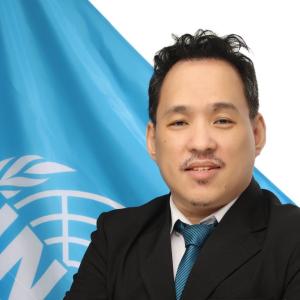 Teddy G. Monroy
UNIDO
Country Representative
As National Program Officer for UNIDO Country Office Philippines (UCO-PHI) since early 2018, Mr. Monroy assists in and contributes to portfolio development and management, as well as in attending to UN Country Team activities, particularly in the development of the updated Socioeconomic and Peacebuilding Framework, 2020-2023, between the United Nations and the Government of the Philippines. He actively develops new technical cooperation projects in line with UNIDO's Country Programming Framework on Inclusive and Sustainable Industrial Development 2018-2023, a framework he also helped develop.
In recent years, his work has focused on SME development; facilitating the strengthening of quality infrastructure for market access; fostering the adoption of Industry 4.0 technologies; promoting circularity, resource efficiency, cleaner production, and bankable business models; and building partnerships with the private sector and development partners within the Inclusive and Sustainable Industrial Development (ISID) framework. In response to the COVID-19 crisis, he assisted the Country Office in implementing UNIDO's COVID-19 agenda in support of the country's healthcare sector, food agro-industries, and other industry sectors including SMEs, mobilizing public and private sector resources toward green recovery and resilience. Mr. Monroy is a Chemical Engineer with an MSc. in Chemical Engineering from the Dela Salle University, Manila, Philippines, where he also served as Assistant Professor and Researcher for more than 5 years.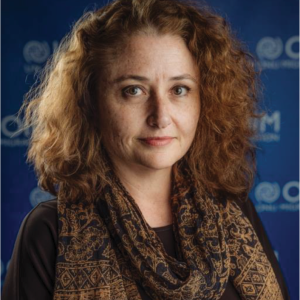 Tristan Burnett
IOM
Chief of Mission
Tristan Burnett works for the International Organization for Migration (IOM) and is the newly appointed Chief of Mission in the Philippines. Prior to this post, she was the Deputy Director of the Department of Operations and Emergencies at IOM Headquarters which coordinates IOM's humanitarian response to conflict and natural disasters, and its movement and resettlement operations.

Her role included overseeing a multi-year initiative to strengthen IOM's crisis response capacity and role in the humanitarian system, including systems, platforms, training, and guidance. She was the co-chair of the Joint Intersectoral Analysis Framework's Steering Committee and the institutional focal point to the Interagency Standing Committee, engaging in its subsidiary structures and contributing to special initiatives including the IASC Protection Policy
Review; Review of the Humanitarian System; UN Secretary-General's Action Agenda on Internal Displacement, and on the Humanitarian, Development and Peace Nexus.

Previously, Tristan served as the head of the Emergency Preparedness and Response Division (PRD) responsible for sudden onset and protracted crises, overseeing the institutional units on shelter; camp coordination and camp management (CCCM); displacement tracking (DTM); protection; water, sanitation and hygiene (WASH); and preparedness for natural hazards and conflict-derived and complex emergencies. She has also managed programmes to prevent and
address human trafficking, including capacity building for law enforcement and consular officials and reintegration assistance for survivors, and has led a system-wide initiative on joint complaint handling mechanisms for Sexual Exploitation and Abuse (PSEA) incidents.
Tristan has been posted in Washington, DC; Afghanistan; Indonesia; and Switzerland. She graduated from Willamette University College of Law with a Juris Doctor and from Boston University with a BA in International Relations.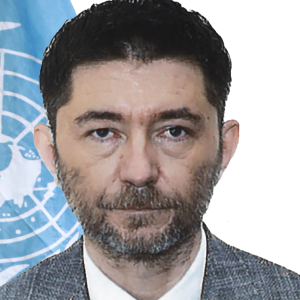 Umit Mansiz
IFAD
Country Director
Mr. Umit Mansiz, has been responsible for the management of the IFAD programmes in Palestine and Yemen since 2019 at IFAD Near East, North Africa and Europe Division (NEN).

He has more than 15 years' experience in managing projects and leading teams in International Organizations. He has substantial experience working in both rural development and humanitarian sectors mainly in conflict affected areas and fragile states. He served in various senior management positions in both the private sector and United Nations Organizations. He has also published books and papers in the field of Economics and Foreign Investments.

Mr. Mansiz holds Master's Degree in Economics (MA) and Business Administration (MBA).