The Sustainable Development Goals in Philippines
The Sustainable Development Goals are a global call to action to end poverty, protect the earth's environment and climate, and ensure that people everywhere can enjoy peace and prosperity. These are the goals the UN is working on in the Philippines. Data in this section is currently being updated and under review.
Story
06 April 2021
The United Nations in the Philipines - Get information on Resident Agencies in the country
The UN Country Team (UNCT) in the Philippines consists of eleven resident funds, programmes, and specialized agencies (FAO, IFAD, ILO, IOM, UNDP, UNFPA, UNHCR, UNICEF, UNIDO, WFP, and WHO), six project offices (UNAIDS, UNESCO, UN Habitat, UNODC, UNOPS, UN Women), and three secretariat offices (OCHA, UNIC and UNDSS). Standing invitees are ADB, IMF, and the World Bank. The UN assists and supports the Government of the Philippines in its important development, peacebuilding and humanitarian priorities. Check out their websites for more information:
FAO
ILO
IOM
OCHA
UN-Habitat
UNAIDS
UNDP
UNFPA
UNHCR
UNICEF
UNIDO
UNOPS
WFP
WHO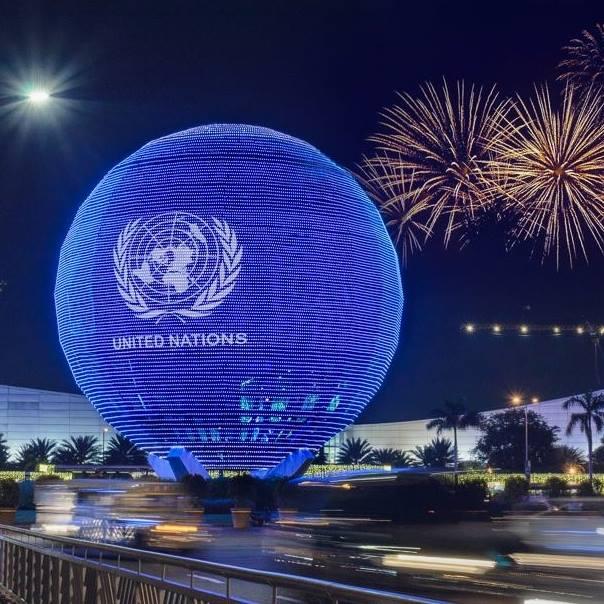 Story
08 May 2020
A coordinated response to coronavirus
See how UN resident agencies in the Philippines are responding to COVID-19
FAO
ILO
IOM
OCHA
UN-Habitat
UNAIDS
UNDP
UNFPA
UNHCR
UNICEF
UNIDO
UNOPS
WFP
WHO
The global UN response to COVID-19
On 11 March 2020, the
World Health Organization (WHO)
characterized the coronavirus (COVID-19) viral disease a pandemic, but it is a pandemic that can be controlled.
Coronavirus (COVID-19)
is the infectious disease caused by the most recently discovered coronavirus. Dr. Tedros Adhanom Ghebreyesus, who heads the UN agency, said,
in his statement
, "Let me be clear: describing this as a pandemic does not mean that countries should give up." The UN Secretary-General urged all countries to take a comprehensive approach tailored to their circumstances – with containment as the central pillar. Coronavirus (COVID-19) is affecting thousands of people, impacting countries' health systems and having widespread social and economic effects. The UN entities working on development, the
United Nations Sustainable Development Group
, are supporting countries in their preparedness and response plans. This page convenes sources of information and guidance from the
World Health Organization
(WHO) and the
United Nations
(UN) regarding the current outbreak of novel coronavirus (COVID-19). WHO is working closely with global experts, governments and partners to track the spread and to provide guidance to countries and individuals on measures to protect health and prevent the spread of this outbreak.
Response and Recovery Fund
"COVID-19 is the greatest test that we have faced together since the formation of the United Nations,"
said Secretary-General António Guterres
. "This human crisis demands coordinated, decisive, inclusive and innovative policy action from the world's leading economies –and maximum financial and technical support for the poorest and most vulnerable people and countries." The United Nations system—and its global network of regional, sub-regional and country offices working for peace, human rights, sustainable development and humanitarian action, will support all governments and partners through the response and recovery. To that end, the Secretary-General has established a dedicated
COVID-19 Response and Recovery Fund
to support efforts in low- and middle-income countries. Its approach underpins the reformed UN with a coordinated multi-agency, multi-sectoral response for priority national and local actions to address the socioeconomic impact of the COVID-19 crisis. It will count on the country leadership of Resident Coordinators and UN Country Teams in swiftly supporting and enabling governments in this crisis, and recovery.To view the latest updates, facts and figures, please visit the
UN COVID-19 Multi-Partner Trust Fund Portal
.
To stay up to date with the latest information, please visit:
WHO's coronavirus portal
WHO's guidance for countries
UN's coronavirus portal
Latest news on the UN's response
Frequently asked questions
How to protect yourself
Coronavirus situation dashboard
Philippines situation reports