Philippines COVID-19 Humanitarian Response Plan
Response strategy of the Humanitarian Country Team in the Philippines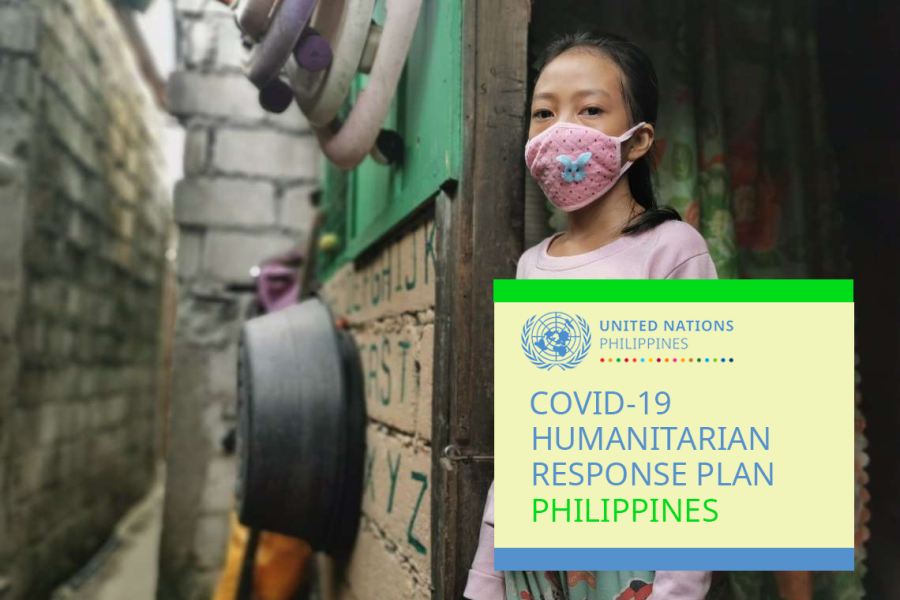 Photo | OCHA
Download the document here.
The overall objective of the revised Humanitarian Country Team (HCT) response plan is to support the government in containing the spread of the outbreak and decrease deterioration of living conditions of those most vulnerable or at risk in the affected areas. With the revision, a cluster approach has been adopted, while ensuring overall alignment with government response structures.
The response plan targets 5 million of the most vulnerable people living in COVID-19 hotspot areas as well as those displaced in Mindanao that will require multi-sectoral humanitarian assistance. It includes interventions to earthquake-affected people in North Cotabato and Davao del Sur and to conflict-affected population in Mindanao to address their specific needs due to the pandemic.
The response approach is to front-load humanitarian interventions in the first few months and then transition in the early recovery mode until the end of the year.  To ensure the delivery of this nexus approach, the HCT partners are mounting an inclusive and coordinated response plan, bringing together capacities of UN agencies, international and national NGOs as well as members of civil society, including the private sector.
The total financial requirements of the response are US$96.2 million, with top three sectors being FSAC ($33.5M), Health ($23.2M) and WASH ($15.5M).
UN entities involved in this initiative
FAO
Food and Agriculture Organization of the United Nations
IFAD
International Fund for Agricultural Development
ILO
International Labor Organization
IOM
International Organization for Migration
OCHA
Office for the Coordination of Humanitarian Affairs
UN Women
United Nations Entity for Gender Equality and the Empowerment of Women
UN-Habitat
United Nations Human Settlements Programme
UNAIDS
Joint United Nations Programme on HIV/AIDS
UNDP
United Nations Development Programme
UNFPA
United Nations Population Fund
UNHCR
United Nations High Commissioner for Refugees
UNICEF
United Nations Children's Fund
UNIDO
United Nations Industrial Development Organization
UNOPS
United Nations Office for Project Services
WHO
World Health Organization
Goals we are supporting through this initiative