UN Philippines celebrates the Filipino youth's COVID-19-resilient spirit as depicted in art
The top 3 winners of the UN Philippines UN75 art contest were announced on Human Rights Day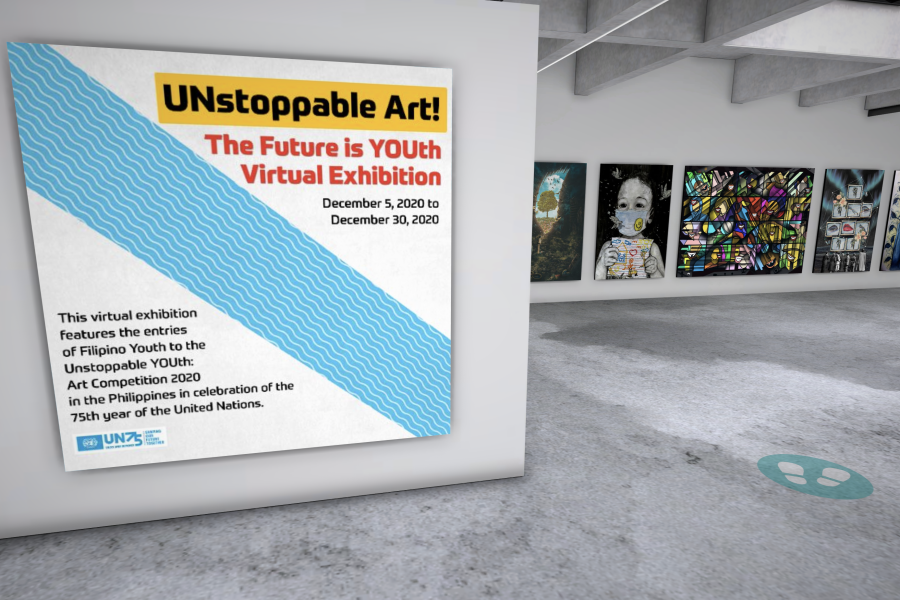 Photo | UN Philippines
The United Nations (UN) in the Philippines proclaimed the top three winners of the UN75 art competition dubbed "UNStoppable Youth: Shaping the Future We Want" at a live virtual Awards Ceremony held today, 10 December 2020, on Facebook Live.  
The winning artists are: Ibrahim Mamalampac (Grand Prize) for "Passion and Despair"; Herod Montiel (Second Place) for "Wear the Mask, Live the Life"; and Victor Emmanuel Carmelo II Nadera for "Ang Aming Dala-Dalahin"("What We Carry Around With Us").
The UN Philippines received about 439 entries from Filipino young artists all over the Philippines. All of the paintings and artwork depicting young Filipinos' aspirations for a better post-COVID-19 future are on display in an Interactive Virtual Exhibit created by the UN Philippines.
Three other Facebook Live events have been organized this year, which together with the art competition, aim to engage Filipinos in the UN75 campaign.
Learn more about the UN in the Philippines
Take a tour of our Interactive Virtual Exhibit
UN entities involved in this initiative
RCO
United Nations Resident Coordinator Office
Goals we are supporting through this initiative