Story
UN Philippines convenes partners ahead of Universal Periodic Review of Philippines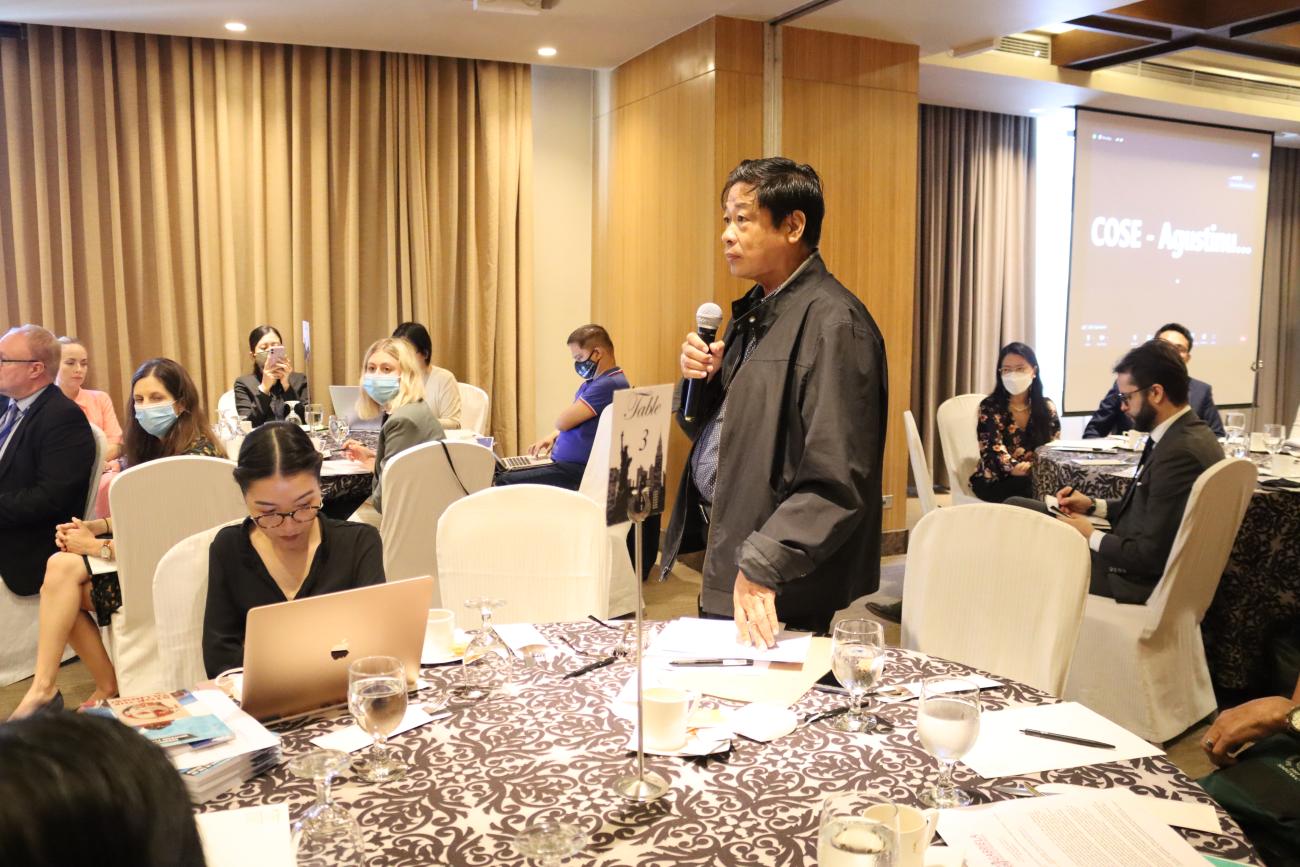 The recommendations of the 4th Periodic Review will cover much of the new administration's cycle, giving a concrete opportunity for consistent implementation
Manila, 27 September 2022--The United Nations Office of the High Commissioner for Human Rights (UN-OHCHR) presented today the Joint Recommendations of the Commission of Human Rights and Civil Society Organizations to the Universal Periodic Review (UPR).
Below is the message of UN Resident Coordinator Gustavo Gonzalez (as prepared):
Dear Friends, Ambassadors, diplomats, civil society representatives and members of the Commission on Human Rights,
I am delighted to open today's session, which brings together the diplomatic community and civil society representatives to share information ahead of the Philippines fourth Universal Periodic Review, which is scheduled to take place on 14 November.
I would like to congratulate civil society on their coming together through a series of workshops and write-shops since June.  I would also like to congratulate the Commission on Human Rights and the Council for Peoples' Development and Governance for their leadership in this process.
Among international human rights mechanisms, the Universal Periodic Review has a number of unique characteristics, which makes our engagement today particularly meaningful.
First, the Universal Periodic Review is envisaged as a constructive engagement among member states. Every member state  participates and is reviewed – and every member state can give recommendations to other states.  These recommendations, then, are not given by experts, but among member states, all of which have their own challenges and successes in human rights implementation.
Secondly, the Universal Periodic Review considers the broad range of rights, not a specific subset. This allows states to make linkages between different rights, affirming their independence, and highlighting particular areas where they have made progress, while also talking about areas where implementation may have been less successful.
Third, following the review session in Geneva, member states are able to select which recommendations they will support, and which recommendations to note – those which will not be immediately implemented. There is then an expectation that efforts will be geared towards implementation of those recommendations that are supported. Nevertheless, those recommendations that are not supported remain on the record.
There are significant opportunities to be gained from this process, and from having good recommendations.  In the previous cycle, for example, we saw the Philippines support recommendations on rights of IDPs and migrant workers, as well as in the areas of child protection. We saw significant movement in this area. That is why it is important that the panel gathered here today has representatives from different areas of rights protection, including youth, climate change, BARMM, indigenous peoples, persons with disabilities and others.
Civil society plays a key role in the Universal Periodic Review process. Civil society organizations can submit individual or joint reports to the review – and many organizations here today have done so. Civil society plays an important role in raising awareness of the process at the national level, encouraging the Government to support a higher number of recommendations, and they can monitor progress in implementation.  As today, civil society actors can come together and provide advice to development partners in the international community so that we get the most out of this opportunity.
This fourth Periodic Review of the Philippines comes at a particular moment in time. There is a new administration, and the recommendations will cover much of the administration's cycle, giving a concrete opportunity for consistent implementation. Moreover, there are a number of reviews by treaty bodies underway. In November the visit of the Special Rapporteur on the sale and exploitation of children will take place – the first such visit in seven years. Finally, next week, I will travel to Geneva to participate in a Human Rights Council Session on the Philippines, including the implementation of the UN Joint Programme on Human Rights.
The outcomes of these different international human rights mechanisms have the potential to set the course for human rights in the coming years. From the United Nations in the Philippines, we remain committed to provide support for the implementation of relevant recommendations. I look forward to continuing the collaboration that has taken place through this process. Congratulations once again and Thank you.
UN entities involved in this initiative
OHCHR
Office of the United Nations High Commissioner for Human Rights
RCO
United Nations Resident Coordinator Office