Story
Typhoon Odette affected communities in Bohol turn green and clean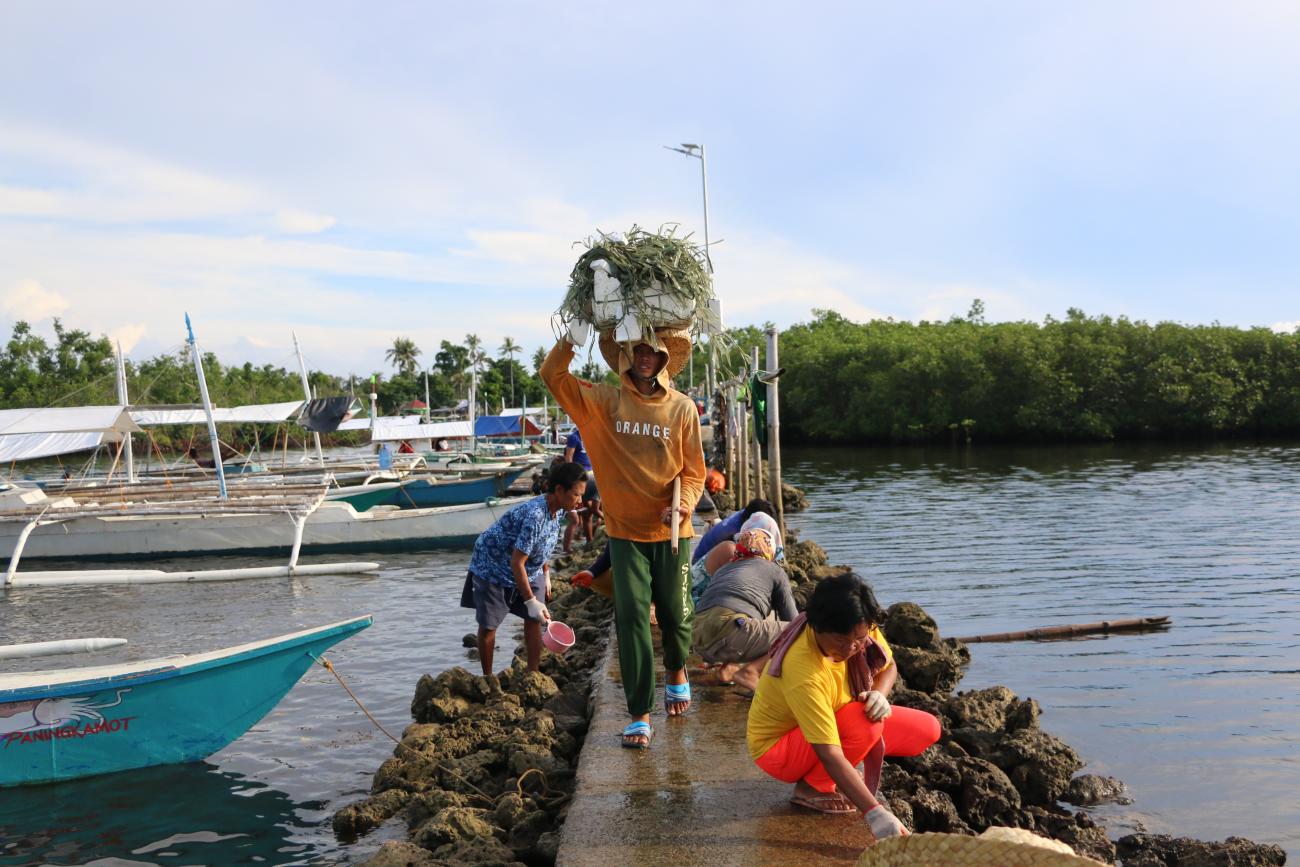 People who received WFP assistance are keen to sustain improvements and initiate regular community-led clean-ups
For three consecutive mornings in July, a group of men and women trooped to the port walkway in Mahanay, an island barangay in Bien Unido municipality, Bohol province, Philippines.  Armed with brooms and brushes, these men and women spent their mornings sweeping and scrubbing the slippery walkway that is often submerged in seawater. Damaged by the December 2021 Super Typhoon Odette, this structure is yet to be properly restored by the local government.  
Typhoon Odette (internationally known as Typhoon Rai) was the strongest typhoon to hit the Philippines in 2021.  It swept through 11 of the country's 17 regions, leaving behind a trail of flattened homes, damaged farms, and other food sources, severely affecting people's lives and livelihoods. Areas struck included 12 million people across the islands of Bohol, Southern Leyte and Caraga region, and beyond.
Relief agencies immediately responded, providing emergency assistance to save lives in the initial months, and then gradually moved into recovery. 
In Bilang-bilangan Diot, another barangay island in Bien Unido, 204 families divided themselves into groups to clean mangroves and coastal areas of debris and trash brought by Typhoon Odette.  Their collective efforts resulted in the restoration of 10 hectares of mangroves, repair of three kilometres of coastal roads, and planting of 250 neem and mahogany trees along the barangay's main road.  Additionally, some of the families also organized community gardens in their neighbourhood.  
Meanwhile, families in barangay Mandawa rebuilt the gazebos and cleaned other public spaces often used by community members for informal gatherings and official public events.  Many of these public structures were heavily damaged by Typhoon Odette, and some were even totally swept away by the Typhoon's strong winds. Several families also organized community gardens and dug compost pits to make organic fertilizer.
Bilang-bilangan Diot, Mahanay and Mandawa are three of the 25 barangays in Bien Unido Municipality, Bohol province where the United Nations World Food Programme and partners like Australia are supporting early recovery efforts.   
"It is now quite a sight to behold. The communities have become so clean and green, and most importantly, these people receiving WFP assistance are keen on sustaining these improvements and initiating regular community-led clean-ups," said Alice Follosco, who oversaw WFP's Typhoon Odette response in Bohol province.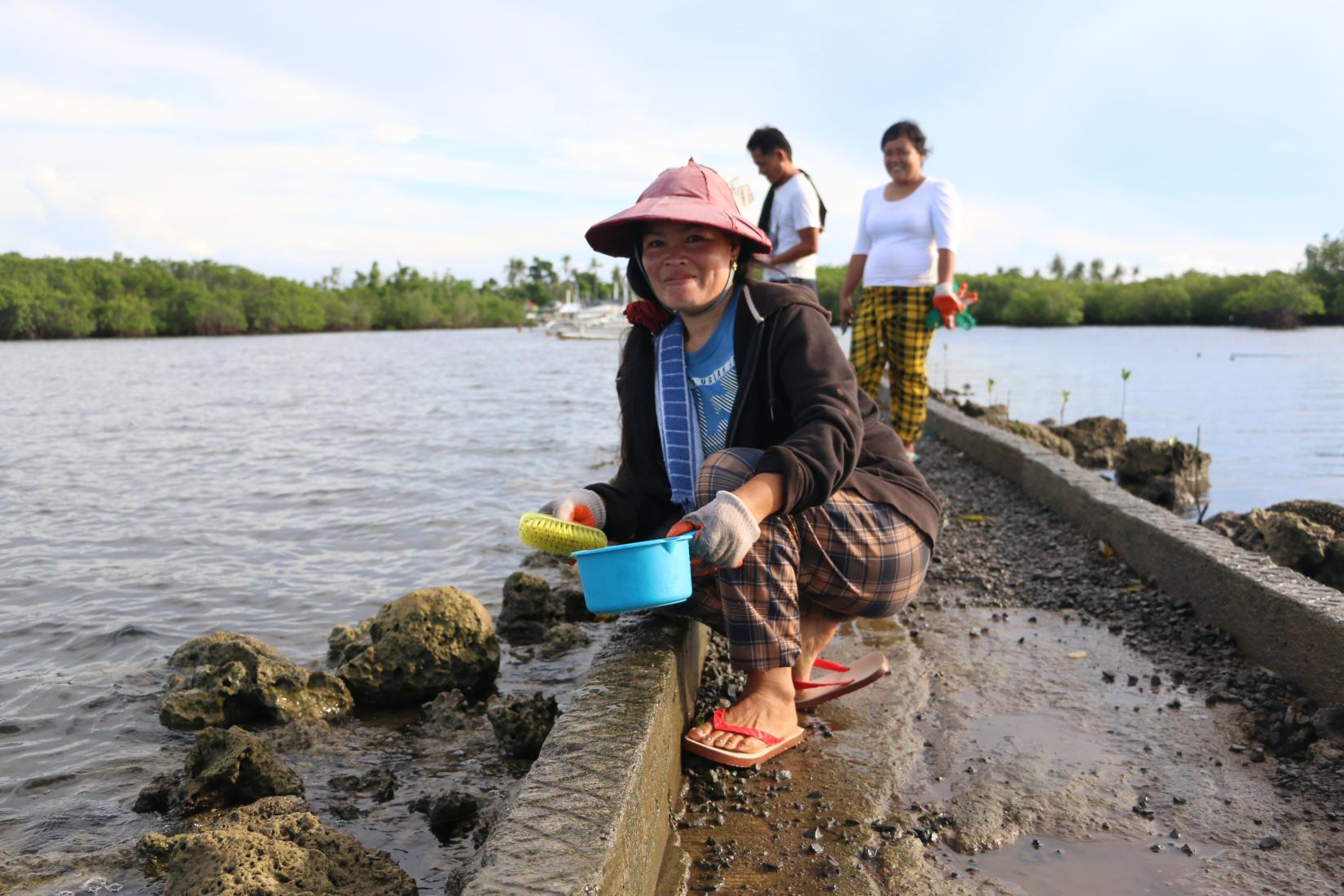 Meeting food needs and building community assets 
In partnership with the Australian Government, WFP has been able to support about 10,000 people, or 2,033 households in Bohol province alone, with Food Assistance for Assets activities.  These activities are designed to meet immediate food gaps through cash and to give opportunities to communities in the affected areas to work together in cleaning and repairing damaged roads, restoring mangroves, cleaning coastal areas of massive amounts of debris, and organizing community gardens.  
"Community members participating in these early recovery efforts were given ten days to work on a project.  After completing ten working days, they are given Money Transfer Control Numbers to claim their cash assistance from the available money transfer service company which they can use to buy food and other essential needs," explained Ms. Follosco.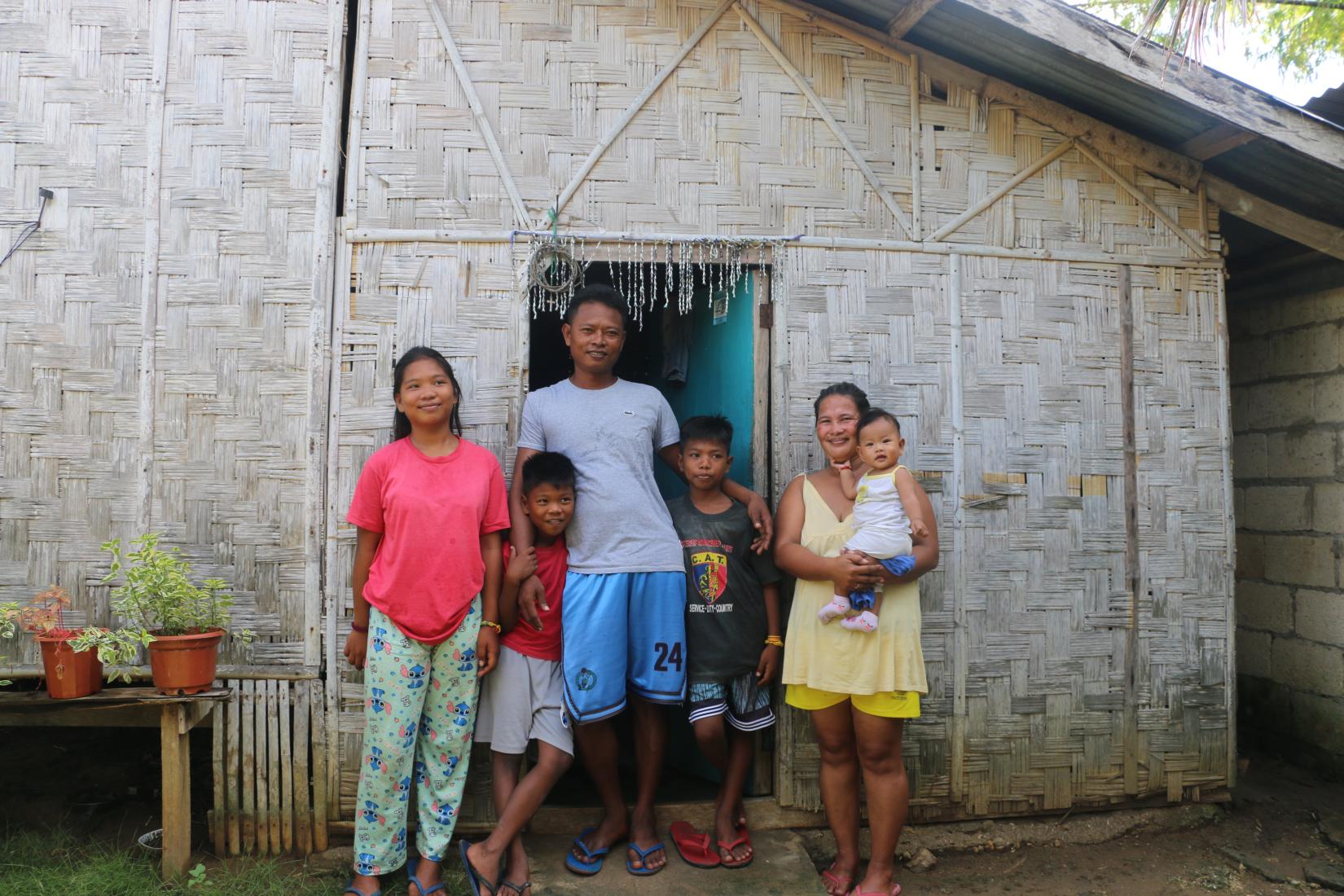 "The community activities promote the creation or rehabilitation of community assets that will contribute to early recovery and food security," she added.  
Families have access to healthy diets with vegetables grown in the community gardens.  Restored mangroves means the restoration of livelihoods for many of the fishing communities in Bohol province.  
"I am very grateful for this support.  I was able to have the money I needed to repair my boat. Now I can go fishing again," said 37-year-old Hila Dondon of Barangay Mahanay who took part in cleaning and restoring mangroves damaged by Typhoon Odette.  
"Mangroves are important to us fishermen because they sustain the fish and other seafood which are a source of income for us," added Mr. Dondon.   
Beyond Bohol, WFP's partnership with Australia enabled support for crucial early recovery efforts in Southern Leyte, another province badly hit by Typhoon Odette.
"We were able to support 2030 households in 39 barangays across Limasawa, Malitbog, Padre Burgos, and St. Bernard municipalities," said WFP's Mark Cervantes.  Mr. Cervantes spent eight months in Southern Leyte overseeing the operation there and ensuring timely delivery of WFP's emergency and early recovery response. 
The activities include coconut and banana farming intercropped with sweet potatoes, communal and backyard gardens, paddled boat repair, and repair of damaged houses or construction of new ones. 
Like in Bohol, community members participating in early recovery efforts had 10 days to work on an activity for which they received a payment of PHP 2,900 (about USD52).
Things changed for 60-year-old Nelda Ampetin of Barangay Sto. Rosario in Padre Burgos, when she was selected to participate in WFP's backyard garden project.  
"I learned how to grow other types of vegetables like eggplant and okra.  Before, I only planted string beans," said Mrs. Ampetin who shares the vegetables she harvests with her children and neighbors.  
Mrs. Ampetin found solace in gardening, saying that she is still trying to forget the devastating experience she and her family had to endure when Typhoon Odette battered their town. 
UN entities involved in this initiative