Story
UN Philippines chief calls on businesses to help save the SDGs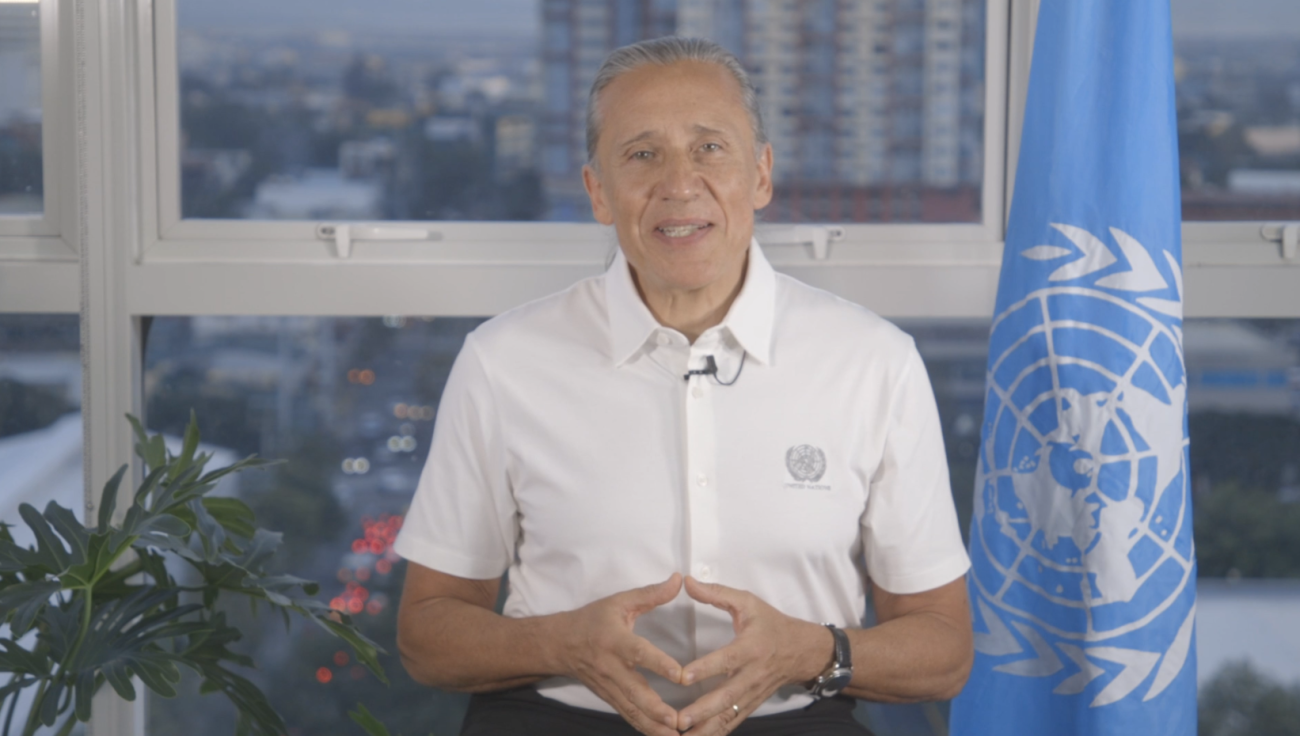 Mr Gustavo Gonzalez addresses the 4th
The Opening Remarks of UN Resident Coordinator in the Philippines Gustavo Gonzalez for the 4th Global Compact Network Philippines' Sustainability Summit, "Scaling Up the 10-in-10 Agenda for MSME Recovery and Resilience," on 22 November 2022.
Good morning dear partners and friends!
I am pleased to be part of this 4th Sustainability Summit …and I am honor to join the President of Republic of the Philippines, His Excellency Ferdinand Marcos, Jr. in such important event.
Let me start by congratulating the Global Compact Network Philippines for the growth in its membership and for the continuing diversification of the profile of your member-companies. 
I would also like to acknowledge GCNP's representation in NEDA's Stakeholders Chambers, which presents an opportunity to advocate and influence government policies on the Sustainable Development Goals, or SDGs.
Having said that, allow me to talk about more sobering facts.
The deadline to meet the SDGs is worryingly close. We have only eight years left to make significant progress in achieving them.
The Philippine Statistics Authority has reported that 13 SDG targets that had previously been on track have regressed in 2022.
It is likely that many of these targets will continue to be missed--while further regressions will be observed in other targets--.  in the last eight years of SDG implementation.
So, the circumstances are not on our side. However, this doesn't mean that we will be defeated. In the Philippines, and everywhere in the world, we must rescue the SDGs, particularly by ensuring that SDG programmes are adequately financed.
When I addressed you last year, I outlined a number of actions that the UN will initiate to support the 10-in-10 Business Ambition.
One of those was to engage the private sector in the application of an integrated national financing framework or INFF to ensure effective resource allocation for SDG investments in the COVID-19 recovery phase.
The good news is that we have launched a joint programme on INFF which is being implemented by UNDP, UNFPA and UNICEF.
This joint programme aims to establish a more diversified financing framework that can leverage additional resources to support the achievement of the SDGs in an integrated manner across the UN.
The UN recently conducted policy dialogues with government partners, international organizations and the private sector to inform the implementation of this integrated national financing framework.
Out of this multistakeholder dialogues, we have crafted three recommendations.
Number One: There is a need for greater integration among the stakeholders in planning and financing. This means enhancing the sustainable finance roadmap to cover not just a number but all of the SDGs.
Number Two: We must promote synergy of policies across the public and private sector. This will necessitate strengthening the  enabling environment, including providing incentives for the private sector; capacity building for tracking indicators of SDG contributions and for using SDG Impacts Standards; and regular monitoring, review and evaluation of the  effectiveness of those SDG programs or investments
Number Three: We need to strengthen collaboration across the public and private sector through regular government-led policy dialogues and knowledge exchange, among others.
But accelerating the SDGs is not just a question of planning and financing but also innovating in partnerships.
The first area for collaboration -particularly now with the ongoing COP27- is Climate Action.
Healthy societies and healthy markets go hand-in-hand.
There is urgent need for more investments in decarbonization and climate adaptation. And this will require substantial mobilization of public and private sector resources to transition to low-carbon alternatives.
The private sector is well positioned to demonstrate that the energy transition boost sustainable development and can be translated into millions of green and decent jobs, which is now in fact a national priority.
The second area of collaboration is Food Security and Food Systems Transformation. And the President of the Philippines has put this as his major priority.
Collaboration between agriculture businesses and buyers is still limited. The private sector should seize this new national priority to leverage business technology, innovation, large-scale food fortification, investing in the local production of safe and sustainable food, promoting and supporting adequate nutrition, promoting consumer awareness and demand for healthy diets.
The third area of collaboration is Transforming Education. The UN is permanently exploring  partnerships with the private sector to finance technological infrastructure, and support digital learning and training systems and processes to bridge the educational divide for the most disadvantaged students.
This area offers enormous opportunities for joint ventures in the digital revolution. We need private sector to launch a digital learning national program to provide connectivity to all schools by 2030, devices with learning apps to all students in last-mile schools and rural areas, and digital teaching trainings.
In his speech to the UN General Assembly, President Ferdinand Marcos Jr. acknowledged the continuing need for a transformative development agenda.
And he said that the 2030 Agenda for Sustainable Development "is a platform of unity where our societies can build a future that is resilient and inclusive, where our people can be healthy, happy and secure."
At this point, I look forward to the announcement of winners of GCNP's second SDG Awards because these outstanding companies demonstrate how business can create pathways to our shared future.
Let us save the SDGs together.
Maraming salamat po
Written by
UN entities involved in this initiative
RCO
United Nations Resident Coordinator Office