Story
UN Philippines chief bats for law protecting the rights of internally displaced persons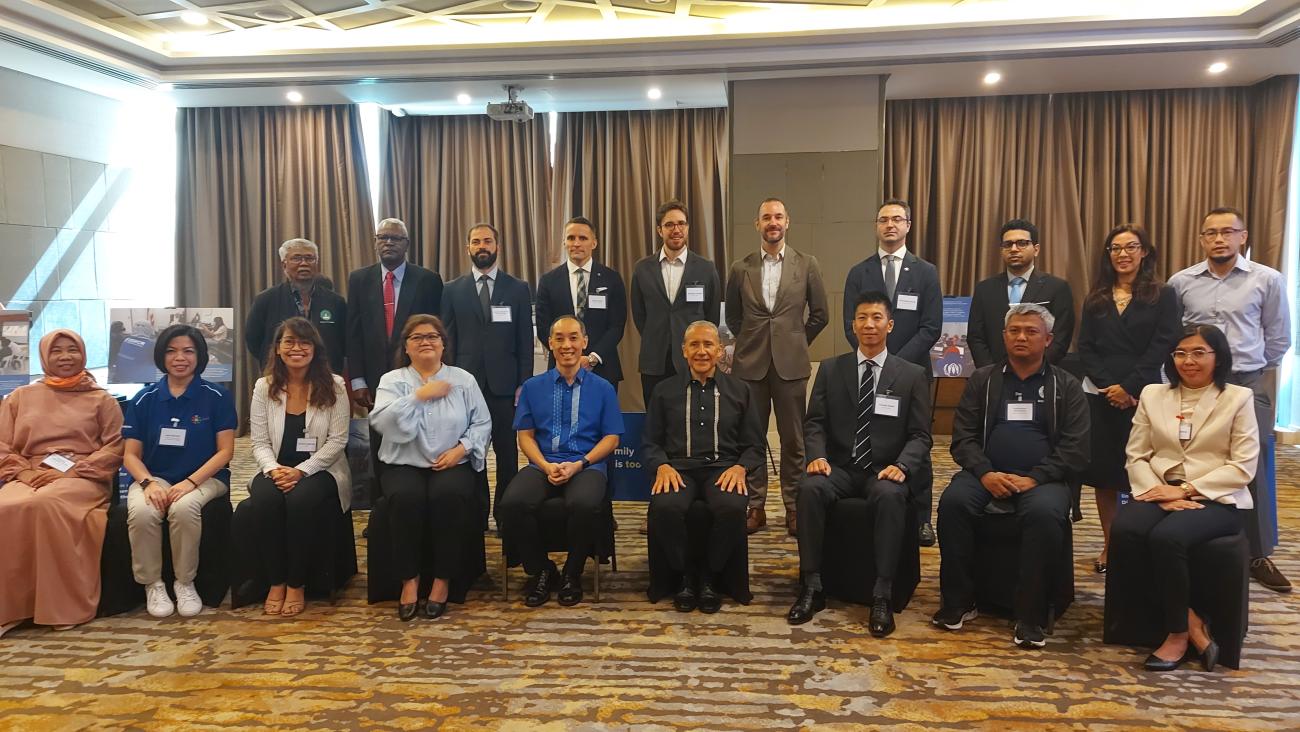 Mr. Gustavo Gonzalez says, Internal displacement is a human rights issue at the intersection of many of the crises that plague humanity globally
UN Resident Coordinator and Humanitarian Coordinator in the Philippines Gustavo Gonzalez addressed the UN High Commissioner for Refugees (UNHCR) Donors' Forum for IDP Protection in Mindanao, on  24 November 2022, Manila. His message (as prepared) follows:
Undersecretary Abad Santos from the National Economic and Development Agency, Ambassador Michèle Boccoz from the Embassy of France, Mr. Le from the Australian Department of Foreign Affairs and Trade, Mr. Okada from the Embassy of Japan, Mr. Schmidt from the Embassy of Germany, Mr. Fürst from the Embassy of Switzerland, Mr. Kucuk from the Embassy of Turkey, Counselor Poletto from the Embassy of Brazil, representatives from the European Union, the Korea International Cooperation Agency, the Spanish Agency for International Development Cooperation, Embassies of Demark, Qatar, and the United Arab Emirates, and other esteemed colleagues from government, civil society, the UN Country Team, and the international community, a pleasant morning to you all.
I am thrilled to see many old and new faces here at today's Donors' Forum for internally displaced people in Mindanao organized by UNHCR. Internal displacement is a human rights issue at the intersection of many of the crises that plague humanity globally, including conflict, climate change, and our shared vulnerability to health emergencies, as evidenced by the ongoing COVID-19 pandemic. 
This is why amid these pressing concerns, the UN Secretary-General has made addressing internal displacement a priority. In June of this year, the UNSG shared his Action Agenda on Internal Displacement – his vision to better resolve, prevent and address internal displacement crises.
While it identifies clear goals and action points, equally important is the message that the Action Agenda sends: "we cannot accept the status quo". "More of the same is not good enough." The Action Agenda calls for an integrated approach, combining development, peacebuilding, human rights, climate action and disaster risk reduction efforts, and puts an emphasis on the need for collective action, not only of the UN, but the whole of society – this includes internally displaced persons (IDPs) themselves; local communities; national and local authorities; donors, development, and financial actors; civil society and the private sector.
So, seeing all of you here, showing your commitment to preventing displacement and finding solutions for displaced populations, I am glad and truly honored that you have chosen to be present, to listen, and to engage as the critical first steps towards strengthening our support for humanitarian actors working on IDP protection here in the Philippines.
But who exactly are we working for? In Mindanao alone, around 188,000 people remain displaced as of October 2022. UNHCR and other humanitarian actors continuously monitor the situation of IDPs to verify and update these numbers. By ensuring that everyone is counted, we can ensure that no one is left behind.
Here I must applaud the Philippine government, which has been actively contributing to the Mindanao Virtual Protection Coordination Platform, an active virtual forum that helps state and civil society actors monitor displacement and coordinate their interventions. Through the efforts of UNHCR and partners, there is an admirable level of awareness of IDP protection issues and efforts to address these among both national government agencies and local government units.
To institutionalize these efforts and provide a legal basis for the recognition and protection of IDP rights, a rights-based IDP Law is urgently needed. Legislation would also serve as the foundation for government response to emergencies that can cause displacement, such as conflict or natural disasters.
I hope everyone in attendance here, especially our partners in government, could help us advocate for the passage of an IDP Law.
That said, civil society – of which, we have an excellent representation of with us today – play a vital role in supporting the government in the exercise of its duties for IDPs. The UN recognizes the need to localize humanitarian action by directly investing in local organizations and promoting local leadership and grassroots voices. There is also an added value of tapping local and community-based organizations who have a deeply attuned understanding of the local context and the operational capacities to reach hard-to-reach and vulnerable localities. Truly, CSOs are responsible for the implementation of many projects on the ground and are at the frontlines of protecting communities from exploitation and abuse. Please continue your good work.
Last, but certainly not the least, I must acknowledge our donors, the international community and private sector partners who provide critical funding and resources that make our work possible. I hope that this event may be the first step to scaling up opportunities for strengthened engagement on internal displacement among our institutions.
If I may provide some ideas for collaboration, one area of focus could be the development of flexible and long-term financing for IDP-inclusive services, including facilitating access to finance for local governments and service providers. This development financing perspective is a systemic and proactive way of addressing internal displacement.
To end, I would like to congratulate all the agencies and individuals involved in our work on internal displacement for all that you have collectively achieved over the past decade. But, as I'm sure you all know, there is still much left to do.
Let us continue to work together and strengthen our partnerships to protect the people we serve, prevent displacement to the best of our capacity, and ensure that those who have already been forced to flee are able to access lasting solutions to their displacement.
Thank you and may we have a productive day ahead.
UN entities involved in this initiative
UNHCR
United Nations High Commissioner for Refugees