Story
It takes a village: Mobilizing communities for vaccinations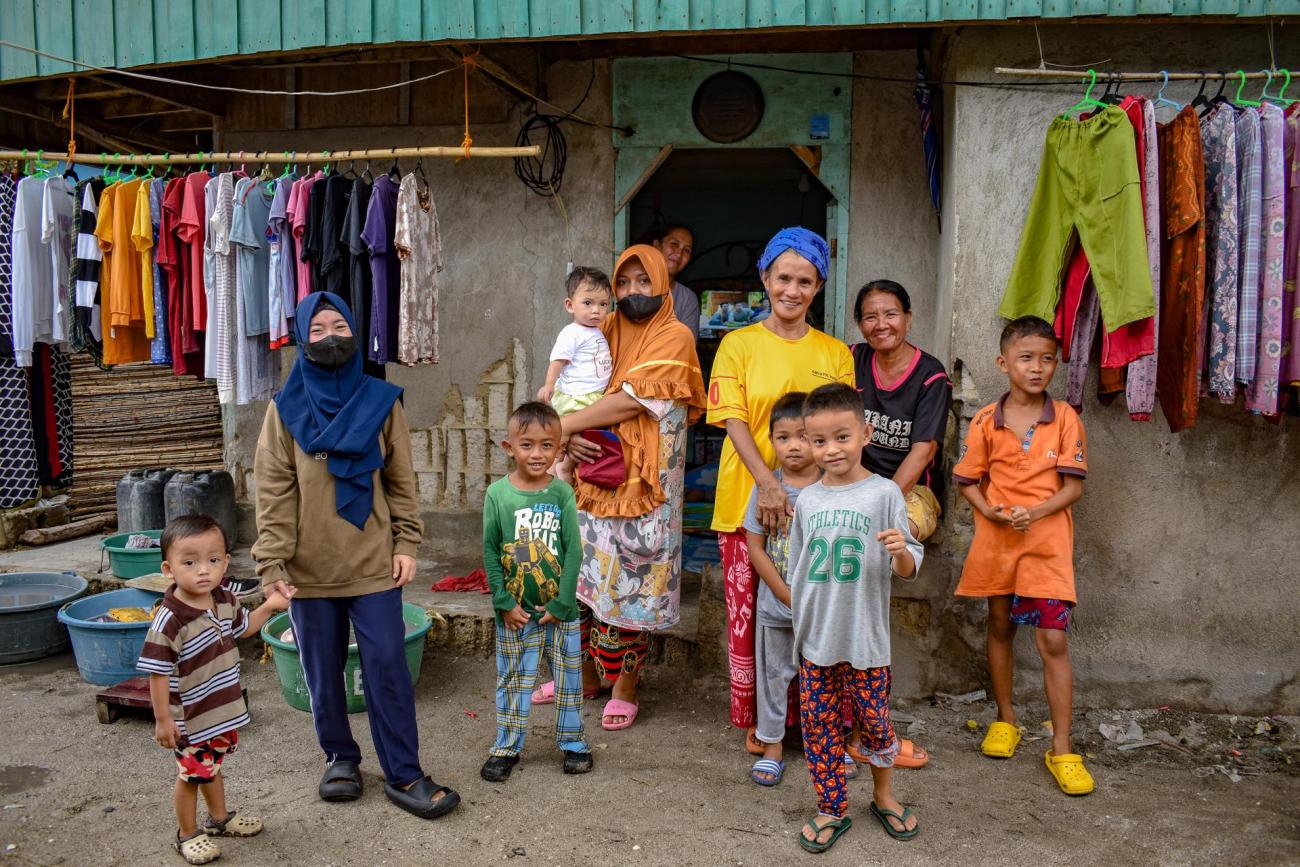 For International Day of the World's Indigenous Peoples, UNICEF Philippines shares the story of how a Tausug community champions immunization
ZAMBOANGA CITY — For the Arakanis, one of the more recognized Tausug families in the Sangali district of Zamboanga city, immunization day is a family affair.
"We really bring out the children during vaccination day," Marneng, one of the mothers in the family, shares.
On the day of the visit, mothers dutifully line up with their children, while the rest of the brood either take on the chores at home or tag along to play and help with their other cousins.
Such a scenario, according to her cousin Marsa, was a core memory from childhood, "We're used to it. We were taught since we were little that a vaccination is a must for every child."
The Arakanis have grown welcoming to modern interventions such as vaccines, while strictly adhering to Tausug and Islamic cultural traditions on health. For years, the family has boasted of good coverage for routine immunization.  
But in 2020, like many ethnic communities on the island, news about the rising number of COVID-19 infections and deaths startled the family. These fears were intensified by threats to their sacred beliefs and rituals.
"We heard what happened to the body; they said the family were not able to see and bury it. We can't allow that to happen to us. In our culture, we must clean and bury our dead," Marneng recalls.
The community also heard of speculations about vaccines as haram or forbidden in their religion. Resources to clarify concerns, understand the novel disease, and counter misinformation were scarce and inaccessible.
Access to health and other social services was also an issue for for indigenous groups like the Tausugs despite good relations with the health center.
Regaining trust in vaccines
Given the complexity of the situation and unique context of vulnerable groups such as the Tausugs in the region, UNICEF partnered with the local government to reach out to the community and ensure they have life-saving information on both COVID-19 and routine immunization.
At the community level, UNICEF and the Zamboanga City Health Office collaborated with Human Development and Empowerment Services (HDES) to engage locals as social mobilizers and train them for various advocacy, risk communication and community engagement activities. To date, they have reached over 137,411 COVID-19 vaccine-eligible individuals with health messages across various platforms.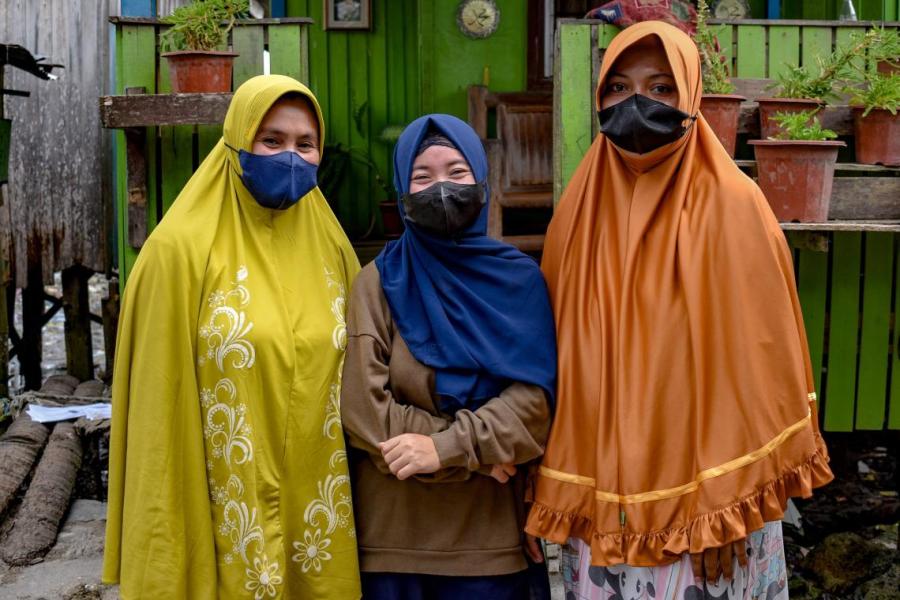 General learning sessions on vaccines were also organized for families in the area as movement restrictions were loosened. These gatherings started as an opportunity for women in the family to ask questions and share thoughts on vaccines, but eventually grew into avenues for mothers to bond and build a stronger support system to tackle health concerns.
"I have just recently become part of the family, and now begun to seek advice from the elderly in our clan. It feels good to have a family concerned about me and our well-being," Aina, one of the youngest mothers, shared.
As the rest of the community reopens and reaps the benefits of successful vaccination turnout in Zamboanga city, Marneng, Marsa, and Aina reflect on their journey as vaccine champions in their community.
"When the Ramadan season came, we got to welcome it as whole family. Unlike the past years, we got to worship here together," Marneng shares. Marsa agrees, "We are content even without the grand festivities. What matters to us more is that we all are healthy."
It takes a village to raise a child, and in the village of the Arakanis, every child is raised with a shot for a healthy future.
This article is an abbreviated version of the original posted on UNICEF Philippines.
UN entities involved in this initiative
UNICEF
United Nations Children's Fund