Story
Filipinos can choose how to get tested for HIV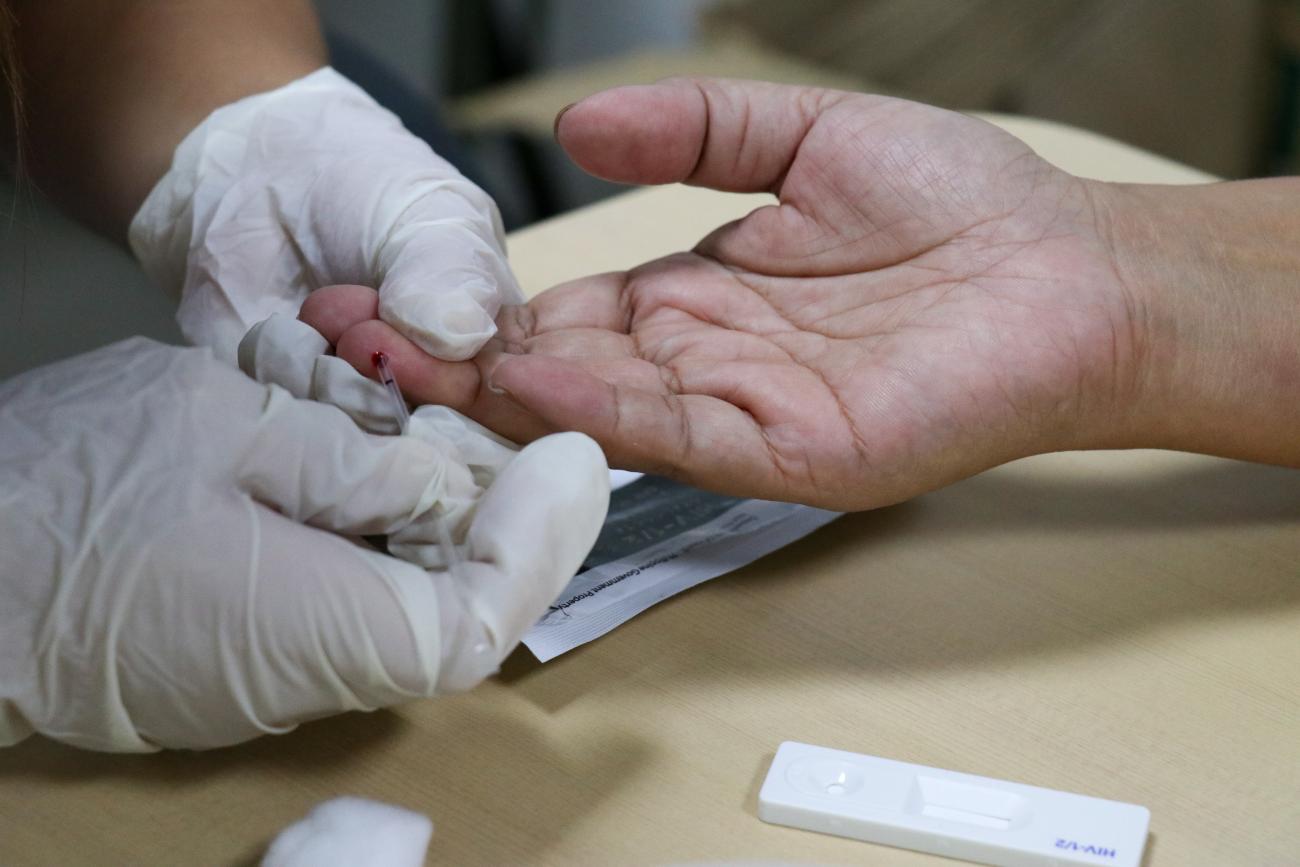 WHO reports on HIV testing options in the country: from self-screening to testing in a facility
The Philippines continues to see a worrying upsurge of HIV cases. Between 2010 and 2018, the country has seen an increase of 203% in annual new infections. With this, the Philippines has become the country with the fastest growing HIV epidemic in the Asia Pacific region. At the same time, the HIV epidemic is affecting more young people than ever before. According to the most recent data released by the Department of Health, 51% of the newly diagnosed cases were 25-34 years old and 31% were 15-24 years old.
There is an urgent need to step up HIV testing services in the Philippines. HIV testing is crucial in ensuring that people living with HIV are diagnosed and treated early, or if they are negative, making sure that they are linked to appropriate prevention services.
Are you interested to know your HIV status? Here are some of the HIV testing options that are available and are being planned in the Philippines.
Facility-based testing
Public and private health facilities across the Philippines provide HIV testing and counselling. This is attended by trained health workers. These facilities vary from primary care facilities to treatment hubs in hospitals. Some public health facilities are even open from 3:00pm to 10:00pm to reach more people that might be busy during working hours.
Facility-based testing is accessible. It is able to reach large numbers of people, especially those who might not know they have HIV. If you decide to go here for testing, you will have the advantage of faster medical-decision making from health professionals and referral to care and treatment.
With the help of the Rajah Community Center at the Family Planning Organization of the Philippines, Inc. Iloilo Chapter, we talked to some people who tried HIV testing. The Rajah Community Center offers HIV testing and treatment services as well as psychosocial support services.
One client said about facility-based testing, "I was afraid at first but the counsellor who assisted me made me comfortable and at ease. I guess I'm going back to this centre again."
Community-based screening
A growing number of community-based organizations offer HIV testing and screening in the country. This is done by trained volunteers or health workers. Depending on their capacity, there are some community-based organizations that offer testing in their laboratory facilities while some offer community-based screening outside such as through door-to-door or workplace screening.
Community-based screening reaches many people, including those who live far from a testing facility or those who are working that may not have the time to visit a testing facility. If you prefer to go for community-based testing, you will have the advantage of meeting your fellow peers.
"The service was impressive and fast! I don't have to go to hospital to test [for HIV]," said a client of Rajah Community Center.
HIV self-screening
This self-screening method requires a person to collect his or her own specimen (oral fluid or blood). After that, the person performs an HIV test using self-test kits. He or she then interprets the result, often in a private setting, either alone or with a trusted companion.
HIV self-screening has been shown to increase uptake of HIV testing services, especially for populations with low access and those at higher risk that would otherwise not get tested. It also has the advantage of providing greater patient autonomy and privacy.
"For me, it's okay to be assisted. But I'm thinking more on confidentiality and time," a client told Rajah Community Center.
HIV self-test kits with WHO prequalification are not available in the Philippines yet. Demonstration projects will be conducted in the coming months to accelerate the introduction of HIV self-test in the country.
What happens after testing?
After you go through the testing, you will receive your results. What happens after that?
If you receive a negative result, then you can breathe a sigh of relief but you should continue to remain vigilant. Ask your health worker or community volunteer for available prevention methods such as condoms and oral pre-exposure prophylaxis (PrEP) so you will be protected. If you engage in risky behaviour, then make sure you undergo regular HIV testing.
If you receive a positive result, then the health worker or volunteer will likely take another blood sample for confirmation. If this is confirmed positive, then you will start treatment. A health worker or volunteer will refer you to one of the many treatment hubs spread across the Philippines for free care and treatment.
Based on new guidelines on HIV testing services, WHO recommends social network-based HIV testing to reach key populations. This means that social contacts of those who are confirmed positive with HIV should also undergo HIV testing. This includes sexual partners and biological children.
HIV is now a manageable chronic health condition. With proper care and treatment, people living with HIV can lead long and healthy lives.
 
You can get tested at any of the Department of Health designated HIV treatment hubs and primary HIV care facilities. Check out the latest list here.
UN entities involved in this initiative
WHO
World Health Organization