WFP transports 1.3 MT of food for frontline health workers in 23 hospitals
WFP continues to work with the Philippine Government to support health workers during the COVID-19 health crisis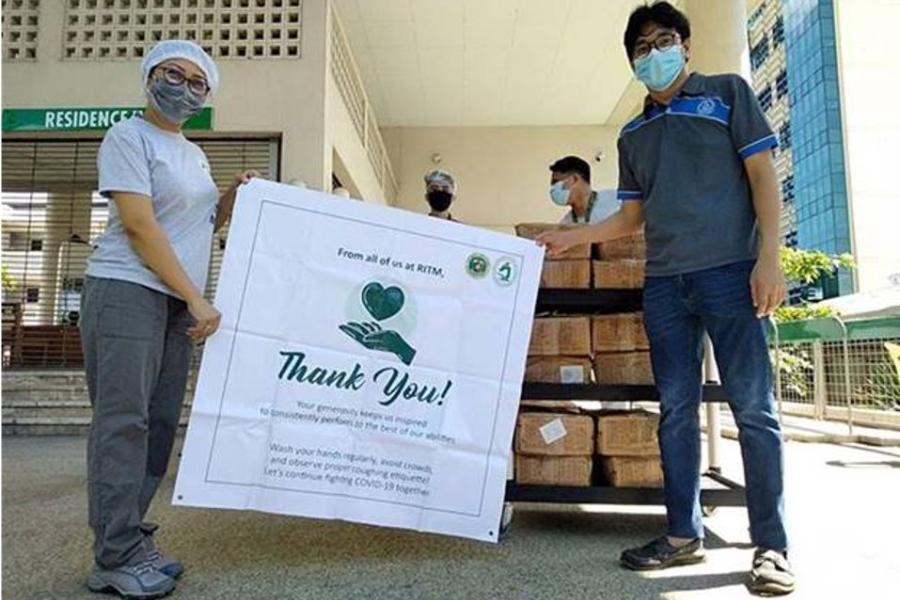 Photo | Office of Civil Defense - Procurement Management Division
Amidst the COVID-19 pandemic, WFP and the government through the Office of Civil Defense (OCD) continuously work together to support our frontliners. WFP provided transportation support to deliver 1.3 mt of frozen fish to 23 hospitals around Metro Manila for frontline health workers. Since March, WFP has assisted the Government with logistics support in COVID-19 response. Over 70 trucks have been dispatched to deliver various types of cargo throughout the country. Additionally, support equipment has been provided from WFP's prepositioned stocks such as Mobile Storage Units and generators.
The frozen goods were able to reach the following hospitals: East Avenue Medical Center; Philippine Heart Center; National Kidney and Transplant Institute; Philippine Children's Medical Center; Lung Center of the Philippines;  Veterans Medical Memorial Center; Dr. Jose N. Rodriguez Memorial Hospital; AFP Medical Center; National Children's Hospital;  Philippine Orthopedic Center; San Lorenzo Ruiz Women's Hospital; Valenzuela Medical Hospital; Philippine General Hospital; Jose Reyes Memorial Medical Center; Dr. Jose Fabella Memorial Hospital; San Lazaro Hospital; Tondo Medical Center; Quirino Memorial Medical Center; Amang Rodriguez Memorial Medical Center; Rizal Medical Center; National Center for Mental Health; Research Institute for Tropical Medicine; Las Piñas General Hospital and Satellite Trauma Center.
As Philippine frontliners risk their well-being to serve communities during the pandemic, WFP will support the Government in every way it can. Together, we can overcome #COVID19.
UN entities involved in this initiative