Duyog Ramadhan 2020: A Social Healing and Peacebuilding Activity in Solidarity with Muslim Brothers and Sisters
UNDP and Government distribute gifts in conflict-affected areas amid COVID-19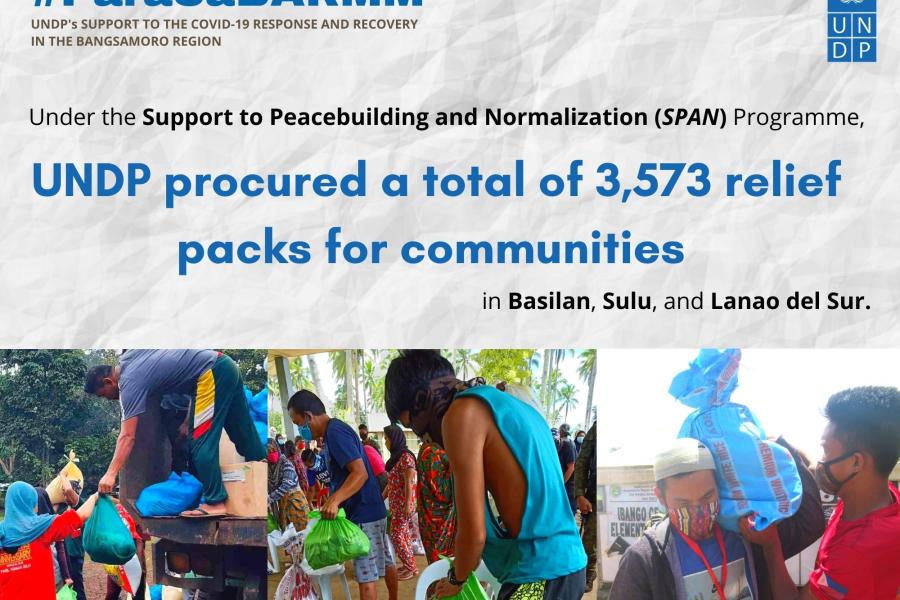 Photo | Office of the Presidential Adviser on the Peace Process
Ramadhan is a spiritual time for Muslims and it symbolizes compassion, reflection and willpower. It is also known as a month of giving, generosity, and sharing.
Through the UNDP Philippines's Support to Peacebuilding and Normalization (SPAN) Programme, the Office of the Presidential Adviser on the Peace Process organized the Duyog Ramadhan gift-giving activity in conflict-affected areas to strengthen solidarity and to extend assistance in the form of goods during the period of the COVID-19 pandemic.
UNDP facilitated the procurement and delivery of relief packs (inclusive of 20 kg rice, assorted groceries, and hygiene kits) to a total of 3,573 recipients in Basilan, Sulu, and Lanao areas. These recipients are MNLF Communities in Basilan and Sulu; and MNLF Communities and five transitional shelters in the Lanao areas.
The OPAPP Area Management Offices (AMOs) facilitated the distribution of goods to the beneficiaries in partnership with other concerned government agencies and LGUs.
UN entities involved in this initiative
UNDP
United Nations Development Programme