WFP and Bangsamoro boost food security roadmap plan
The Bangsamoro Food Sufficiency Secretariat is being set, integrating the strategies identified in the Food Security and Nutrition Roadmap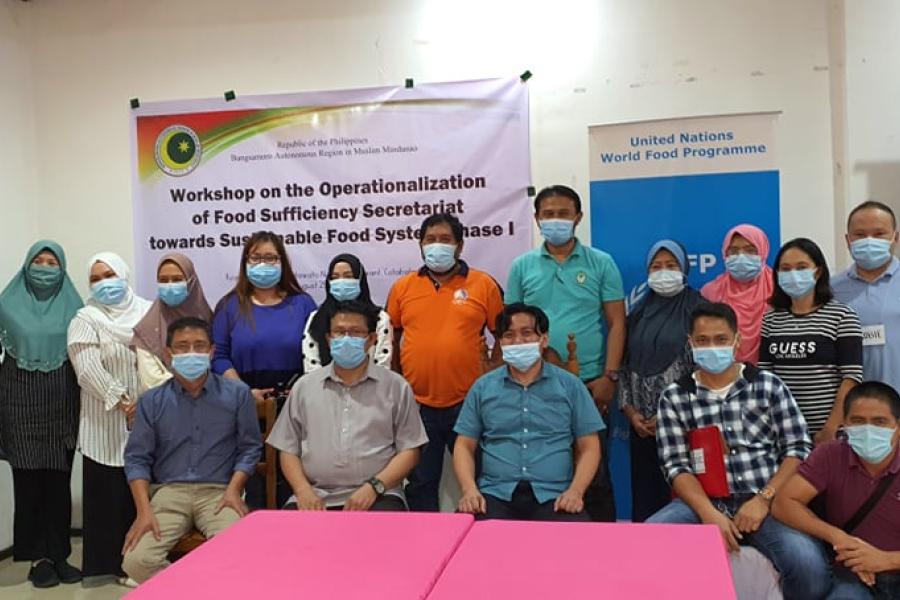 Photo | WFP/Fahima Abdulaziz
WFP, together with the Bangsamoro Planning and Development Authority (BPDA) and the Ministry of Agriculture, Fisheries, and Agrarian Reform - BARMM (MAFAR), completed a four-day workshop on the Operationalization of Food Sufficiency Secretariat towards Sustainable Food System Phase I.
The workshop aims to institutionalize and operationalize the Bangsamoro Food Sufficiency Secretariat while integrating the strategies identified in the Food Security and Nutrition Roadmap.
Present during the activity were Minister Mohammad Yacob of MAFAR, Director General Engr. Mohajirin Ali of BDPA, Dr. Mishael Argonza of WFP, and representatives from various BARMM ministries.
Photo credit: Fahima Abdulaziz/WFP
UN entities involved in this initiative